Tina Lin passes away; Knox College expresses condolences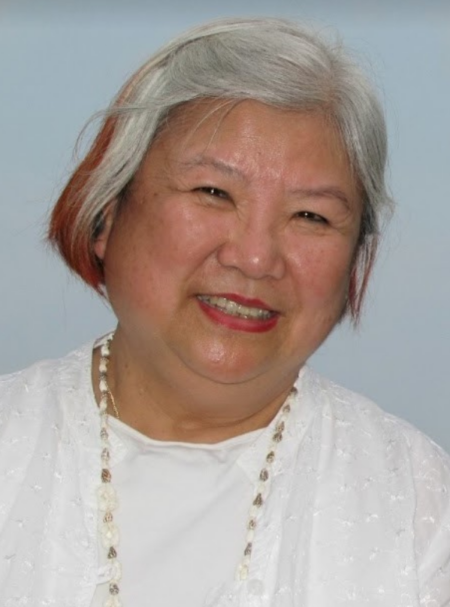 Knox College is sad to announce that Tina Lin passed away on September 13, 2022. Tina was a faithful leader who was strongly committed to Knox College, the Centre for Asian-Canadian Theology and Ministry, and the Asian-Canadian Church.
The following obituary appears on the website for York Funeral Centre.
———–
Peacefully and surrounded by family, Tina Lin was called by our Lord on September 13, 2022, at the age of 82. Educated in Taiwan and the United States, she married in Toronto and raised five children who knew they had won the mother lottery. She passed on to them, her love of God, music, knitting, jewelry, real estate, delicious food and laughter.
In her life of service, Tina served on the Knox College Governing Board and was a member of the Centre for Asian-Canadian Theology and Ministry at Knox College. She was a Representative Elder to the Presbytery of East Toronto for the Toronto Formosan Presbyterian Church, where she also served as Choir Leader and Clerk of Session. Through Trinity Mandarin Presbyterian Church, Tina was a volunteer English teacher and avid supporter of newcomers to Canada. Her voice grounded the alto section in many choirs, including the Taiwanese Christian Churches of Toronto Association Choir. Tina enjoyed deep friendships with her sisters through the North America Taiwanese Women's Association (NATWA), which for a time, she helmed as the Toronto chapter's President. At that same time, she was also the NATWA HQ Secretary serving all 16 chapters.
Predeceased by her husband Marshall, she will live on in the hearts of her children, William, Amber, Barbara, Elizabeth and Monica, and son in laws Kenny and Mark. Her grandchildren Kale, Tyson and Cléa will miss their amazing Ama. Grand dogs Hiro and Musubi will sorely miss Tina's hands from which an endless supply of pets and treats flowed.
Wise, warm, independent, generous, courageous, capable and cheerful, Tina was a once in a lifetime supernova, loved by all who met her. Her many friends and family will cherish every memory.
Come celebrate Tina's blessed life together, until we meet her again.
· Friday, September 23, 2022 at 2pm
· York Cemetery Chapel: 160 Beecroft Rd, North York, ON M2N 5Z5, Canada
· Reception to follow service.
Please RSVP by email: tinalinfamily@gmail.com