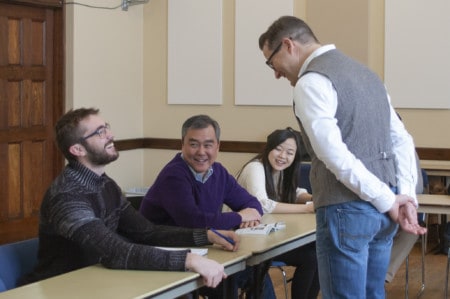 Thank you for supporting students through a gift to Knox College. For more than 175 years, Knox has been working with generous donors like you to create robust and effective degree programs, training men and women for service and study. Your gifts have also transformed a beautiful building into home for a new generation of pastors, counsellors, scholars, and more. We are grateful — and we invite you to continue to invest in the future of our church and society.
These gifts have an immediate impact on students at Knox College. Your donations to the annual fund support the areas of greatest need, such as community life and worship, library resources, extracurricular experiences, student gathering spaces, and more. Every gift matters and can make a big difference.
We welcome gifts via CanadaHelps online, or cheques mailed to Knox College, 59 St. George Street, Toronto, ON  M5S 2E6.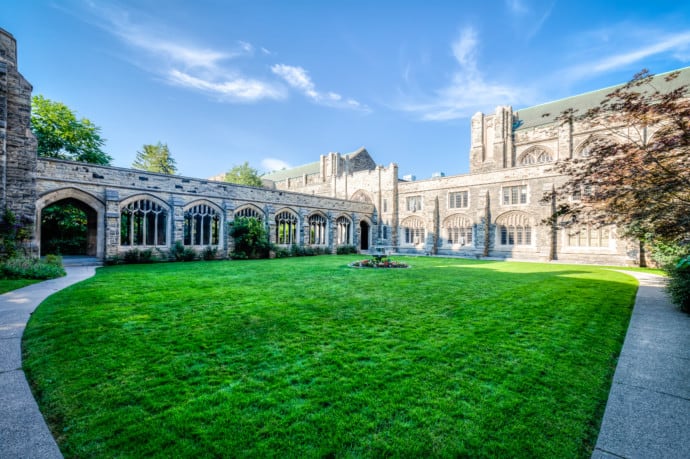 Gifts in Memory or in Honour
A gift in memory or in honour of someone is a wonderful way to pay tribute to a minister, friend, or roommate who has touched your life. Knox College is pleased to inform the honoree and/or the family of a loved one of your generosity.
Online giving offers the option for you to designate your gift in memory or honour of someone. Or if you prefer, mail a cheque and note your tribute; or contact Advancement.
Contact Advancement
Gifts of Publicly Listed Securities
Donating publicly traded securities such as stocks, bonds, and mutual fund units is the least expensive and most tax efficient way to make a gift. You'll receive a charitable tax receipt for the full value of your donation while eliminating the capital gain that may be owed if you were to sell the security outright.
Securities are equally tax-effective whether given today or in future through a gift in your will. Call us at 416-978-8738 to request our stock transfer form, or use the form available here.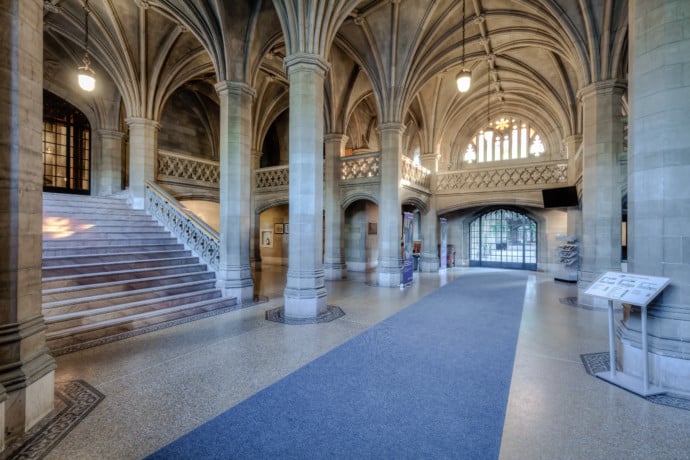 Gifts of Real Estate
A gift of real estate allows you to give an immediate gift and receive a charitable tax receipt for the property's fair market value. Gifts of real estate include principal residences, land and commercial properties. Giving a gift of real estate allows you to simplify your estate and could reduce your income tax now.
Knox College begins the valuation process using an independent appraiser. If your principal residence is donated, no capital gains tax is triggered.
Gifts in Kind
If you're considering donating a piece of art, rare books, property or other valuables, please contact us first, as this type of gift requires special consideration.
Tax receipts may be issued for the fair market value determined when the gift is made. Gifts in kind may be added to the College's collections for future generations of students and Faculty to enjoy; or they may be designated for liquidation upon transfer of ownership to Knox, to provide continued support for preparing Christian leaders.
Contact Advancement for more information.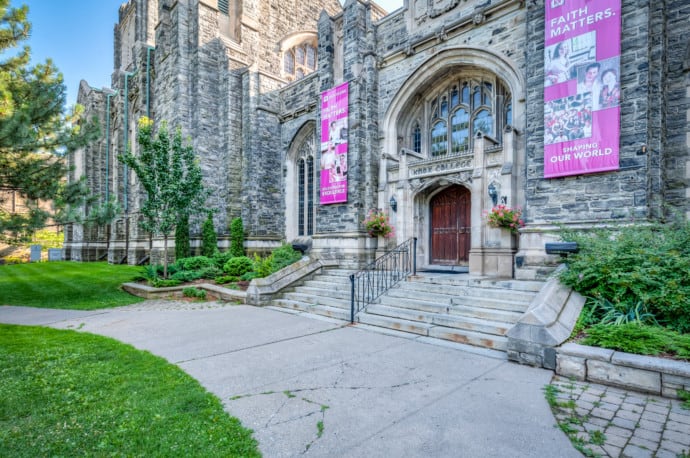 Corporate Matching Gifts
Double the impact of your gift with the help of your employer. Hundreds of companies in North America will match contributions made by their employees. Some will even match gifts contributed by retired employees.
When you're ready to make a gift to Knox, contact your Human Resources department to obtain a matching gift form and complete your portion. Then, include the form when you send in your gift to the College, and we will take care of the rest.
Contact Advancement