Rodger Talbot passes away; Knox College expresses condolences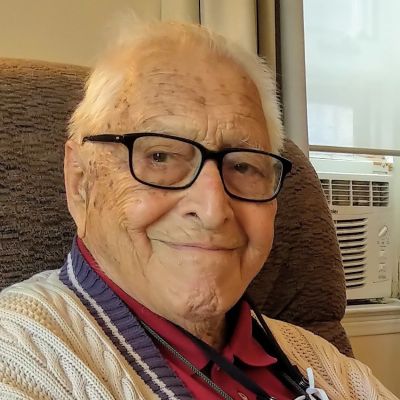 The Rev. Rodger Talbot passed away on February 18, 2023, just before his 95th birthday (February 28). He was a 1955 Knox Master of Divinity graduate. The following obituary appears on The Presbyterian Church in Canada website:
Rodger's life, faith and ministry was shaped by the people and communities he served. As a young minister (and newlywed) he moved from small town southern Ontario to learn from the good people of the Presbyterian Church in White Rock, BC. Our parents then spent 6 rich and formative years in Japan, accompanying the development of Korean Christian Church in Japan, and developing many life-long friendships. Returning to Canada he gave leadership to the International Ministries of the Presbyterian Church in Canada before taking up community-based ministry in the diverse neighbourhood of Flemingdon Park in Toronto. An activist pastor, he worked with others there to create a sense of community, affirm and advocate for the dignity and rights of residents — many of whom were recent immigrants to Canada. His return to the national office focussed on international ministries, research and development, finance and more. After retirement, ever open to new adventures and possibilities, our parents accepted an invitation to be volunteers with the Presbyterian Church in Mauritius in the Indian Ocean, where our father served as minister of the English speaking congregation in the village of Phoenix. In his 90s, he was deeply appreciative to be part of the congregation of Armour Heights Presbyterian, close to his retirement community in Toronto.
He lived life fully, thankful for family and the many who were like family to him. He was deeply proud of his children and grandchildren.
We will miss him.
Today, though, we know there is partying in heaven as he is gathered into God's loving embrace, and is greeted by our mother Donna, our brother Michael and the many beloved ones who preceded him.
His wish was for cremation. We plan a celebration of life in the weeks ahead.