R.J. Gillanders, last surviving member of Knox's class of 1948, passes away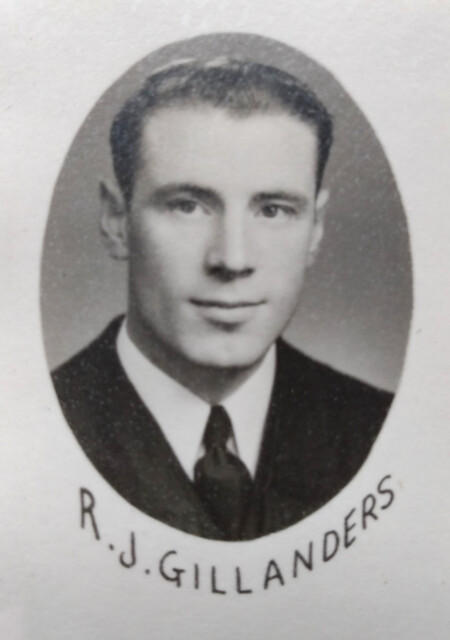 The Rev. R.J. Gillanders, the last surviving member of the Knox College class of 1948, passed away on July 17, 2021. Our condolences to Rev. Gillanders' wife Noreen, and other family and friends.
Rev. Gillanders' obituary, as published in the Winnipeg Free Press on Jul 24, 2021: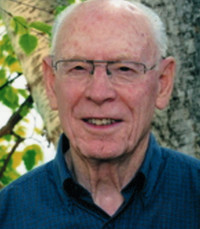 It is with sadness we announce the death of The Reverend Richard James Gillanders on July 17, 2021 at River Park Gardens. Born in 1922 and raised on a farm near Kinistino, Saskatchewan, he is predeceased by his parents; James Gillanders and Maria (n. Wilson) and his five siblings; Ernie, Eileen Welsh, Isabel Agar, George, and Wilson. He is survived by his spouse of nearly 68 years Noreen (n. McIntyre), his brothers-in-law; Robert McIntyre (Marilyn), Jim McIntyre (Sharon), his children; Cathy Larsen (Wayne), Bill (Diane), Jeanne (Mark Celarius), and Colleen Gillanders-Adams (Robert), along with seven grandchildren, two great grandchildren, and many nieces and nephews.
Educated at the University of Saskatchewan and at Knox College in Toronto, he served as a minister of the Presbyterian Church in Canada for over 60 years. Richard served as a student minister at Rosetown and upon completion of his studies at Knox in 1948 served continuously in pastorates across the west and in Ontario, including in Salmon Arm, Calgary, Yorkton, Perth, and in Winnipeg from 1974 until retirement in 1988. Wherever he served he was a strong advocate for camping ministries, a faithful pastor, and was passionate about improving the quality of life for the community in which he resided. He was instrumental in starting a daycare in Perth, and in Winnipeg he encouraged his congregation in the care of refugees and newcomers to this country. In his younger years he served as military chaplain in the Reserves in Vernon, B.C. and Yorkton, Saskatchewan.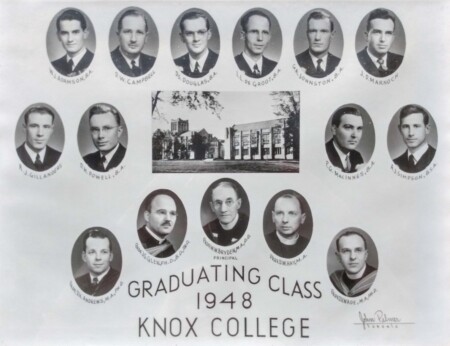 Richard ensured his children learned to skate and swim (things he didn't get to do in the 'dirty thirties' in Saskatchewan) and were well educated. He was kind and generous to one and all who came across his path. He believed the resurrected Christ empowered us to advocate grace. Often Richard sent letters to the local newspaper editors expressing concern for the betterment of the community as a whole. In his retirement years he pursued his passion of curling, took woodworking courses (making many items for family), and continued to help with the work of Presbytery, for a time providing assistance in managing the Kildonan Presbyterian Cemetery.
He was forever 'busy' making or doing something so that all was in good order.
Richard enjoyed good health. He enjoyed growing tomatoes and potatoes and spent time going for many walks until only a few years ago when cognitive decline took its toll and he required greater levels of support and care. A special thanks to Noreen, his wife and the mother of his children for all her love, support, and patience, and to the staff at River Park Gardens and their care of him in this difficult 'COVID year'.
A private family funeral will take place. In lieu of flowers the family asks that you consider making a donation in Richard's name to the Presbyterian World Service or Alzheimer's Society of Manitoba.
"Nor anything else in all of creation, will be able to separate us from the love of God in Christ Jesus our Lord" Romans 8:39b NRSV