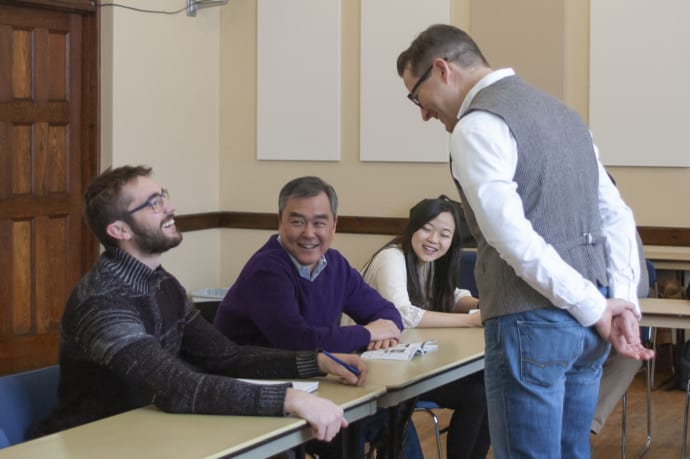 Program Overview
In partnership with the Toronto School of Theology, Knox College provides the opportunity for more advanced work in areas of interest to our students. All Graduate Degrees are offered through the Toronto School of Theology (TST), and students are required to register at one of the TST Colleges. (Knox is one of seven TST Colleges.) Administration of the graduate program is a joint responsibility of TST and the particular College. Graduate programs at Knox include two master's programs (MA and ThM) and two doctoral programs (PhD and DMin).
The Doctor of Philosophy in Theology (PhD) is a research doctorate undertaken in a specialized area of study. Program requirements include meeting research language requirements in two languages, course work, general examinations, and a thesis which makes an original contribution. Find a full program description here on the TST website.
Admission Requirements
Master's degree in appropriate field
CGPA 3.7/4.0 or greater (80%; A-)
Academic Research Language
Admissions are handled by TST: you must make a Graduate Degree program application through the Graduate Center for Theological Studies (GCTS) at the Toronto School of Theology (TST). Application, Admissions, and related deadlines are posted on the TST website at https://www.tst.edu/prospective/how-apply. Please contact inquiries@tst.edu for more information and assistance.