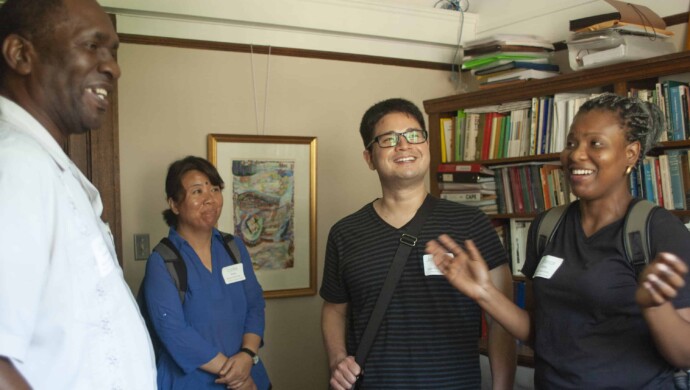 Program Overview
The Master of Theological Studies is an academic program that provides students with a general introduction to scriptural, theological, historical, and pastoral disciplines. The MTS program requires 20 semester-long courses. It may be completed in 2 academic years of full-time study or can be completed part-time over a period of up to 8 years.
Students may approach the program in one of two ways:
Those interested in a broad knowledge can take their elective courses across many disciplines and conclude the program with an integrative paper or project.
Others who are interested in an in-depth knowledge of a specific discipline of theological studies may specialize and produce a thesis.
Students in the MTS are all required to do introductory courses in Old Testament, New Testament, Theology, and the History of Christianity, as well as an introductory pastoral care elective of their choice. Additional courses in each area are also required (see the program tracker below). With the remaining electives students may, as noted above, either focus their studies in a particular theological area or take courses across these disciplines. Students complete their program with either an integrative project (one course) or, for those who are interested and who have the requisite average, through a thesis (two courses).
Students must consult their Faculty Advisor to ensure successful program completion. With careful planning and course selection, the MTS program could lead to doctoral studies.
Admission Requirements
An undergraduate degree or equivalent degree from a university recognized by the University of Toronto
CGPA 2.7/4.0 or greater (70%; B-); if your undergraduate degree was conferred by a postsecondary institution that uses a grading scale other than the 4.0 GPA scale, please review your transcripts to confirm CGPA equivalency before applying to Knox College.
Academic/professional and pastoral references