BOOK LAUNCH: People of Faith, People of Jeong (Qing)

---
BOOK LAUNCH: People of Faith, People of Jeong (Qing): The Asian Canadian Churches of Today for Tomorrow

November 25, 2020, 3:30 p.m.
Sign-in begins at 3:15pm EST.
Register with hyun.bae@mail.utoronto.ca by Monday, November 16 to receive the Zoom link.
People of Faith, People of Jeong (Qing) seeks to understand and reveal the current state and prospective future of Asian-Canadian immigrant churches (ACIC), including Chinese, Taiwanese, and Korean churches.
"This book is a must-read for Asian North American pastors, church leaders, concerned laypeople, and multicultural leaders who are committed to their own ethnic loyalties and Jeong (indivisible compassion)/Qing (a beautiful heart)," said Andrew Sung Park of United Theological Seminary (Ohio, U.S.).
Nam Soon Song (Knox's Ewart Professor of Christian Education and Youth Ministry), Dong-Ha Kim (Knox's Director of Basic Degree Studies, and Director of the Asian-Canadian Centre for Theology and Ministry), In Kee Kim (K'87), and Ben C. H. Kuo are editors of this new book, published by Wipf and Stock in July 2020.
The book shares stories from current clergy and lay members and discusses the influence and the impact that jeong and faith have in these churches. Born out of qualitative research, People of Faith, People of Jeong (Qing) offers an opportunity for ACIC to engage with each other in critical dialogue, reflection, and self-examination about their social, cultural, and spiritual realities – and to envision their future at a practical level.
The book is available via Wipf and Stock and Amazon.
---
"Uniquely Canadian and yet speaking a language of faith that resonates with many immigrant Christian communities across the globe, this book explores insightful ways how churches in Canada offer a spiritual home for Asian diaspora communities as they cultivate the Christian ethic of serving others and affirm their distinct hybrid and diverse linguistic identities."
—HyeRan Kim-Cragg, Emmanuel College, University of Toronto
"Praiseworthy is the perceptivity of Dr. Song and her research team into the problem compounded bydifferent languages and cultures amid different generations and their constructive proposals in dealing withthe complexity of these issues."
—Wes Chan, ordained minister, Trinity Mandarin Presbyterian Church, Toronto
"This book brilliantly illumines the life of Asian immigrant churches in Canada today and what their ministries might look like tomorrow."
—John Vissers, University of Toronto
"This work provides a valuable (and missing) chapter in the history of Christianity in Canada in addition to identifying possibilities for the Christian church as it lives into an unfamiliar social and cultural landscape."
—Dorcas Gordon, University of Toronto
---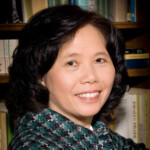 Nam Soon Song is Ewart Professor of Christian Education at Knox College, University of Toronto in Canada. She is the author of "Demythologizing the Silent Exodus: Asian-Canadian Protestant Young Adults," published in the Journal of Youth Ministry (2019).
Ben C. H. Kuo is a professor of clinical psychology at the University of Windsor, Canada, and a licensed psychologist. His areas of expertise include research and mental health interventions with immigrant and refugee populations.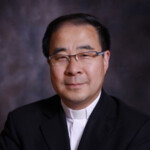 Dong-Ha Kim is the director of basic degree studies and the director of the Centre for Asian-Canadian Theology and Ministry at the Knox College, Toronto School of Theology, University of Toronto. Dong-Ha is also an Ordained Minister of Word and Sacrament within the Presbyterian Church in Canada.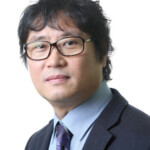 In Kee Kim is senior minister at St. Timothy Presbyterian Church in Toronto, Canada.