Marion Ballard passes away; Knox College expresses condolences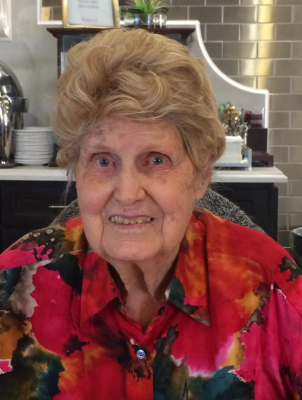 Knox College is sad to announce the passing of Marion Rae (Webster) Ballard (Ewart 1957 Diploma in Christian Education and 1965 Knox Master of Divinity graduate) on September 11, 2022. Marion was one of Knox's early female MDiv graduates, earning her degree before women were permitted to minister in The Presbyterian Church in Canada.
The following obituary appears on the Dixon-Garland Funeral Home website.
——————————-
Marion Rae (Webster) Ballard, our inspiring aunt, a progressive woman in her time, died on September 11, 2022.
Marion was predeceased by Andrew and Margaret (Rumbles) Webster, her parents; Margaret, Lil, Flora, and Bill, her siblings; and Norman, her husband. She is survived by her nieces and nephews.
After high school, Marion's career had several paths from the army (WWII), various businesses, completing her BA while working full time, a theology degree at Knox College, 30 years as a Probation and Parole Officer, finally retirement. Retirement years allowed her time to focus more on her passion for reading and writing . She continued to take university courses such as creative writing. She wrote many poems, stories, and letters to editors. Many of the books she read contained hand written comments and critiques.
Another impressive achievement Marion had was to meet all the requirements to become a Presbyterian minister; however women were not allowed at this time. In 1966, Time magazine featured an article about Marion saying she was "in the forefront of the female crusade". That year, women could become ministers. Marion said "I feel as if I've woken up in a new land". Marion continued her path helping and supporting others. She spoke at conferences and churches throughout her life while continuing mentoring women for the ministry.
She was our extraordinary role model and we loved her dearly. Marion always had time to talk about life and relationships. Her words of wisdom are quoted today by family and friends. Marion was determined, quick witted, and commpasionate. She loved laughter, horses, reading (especially poetry), nature, and flowers. Thank you to all the excellent health care staff and professionals for helping her.
A graveside funeral service was held in her honour. We will miss her and cherish the memories.