Grace Koh receives George Black Membership Scholarship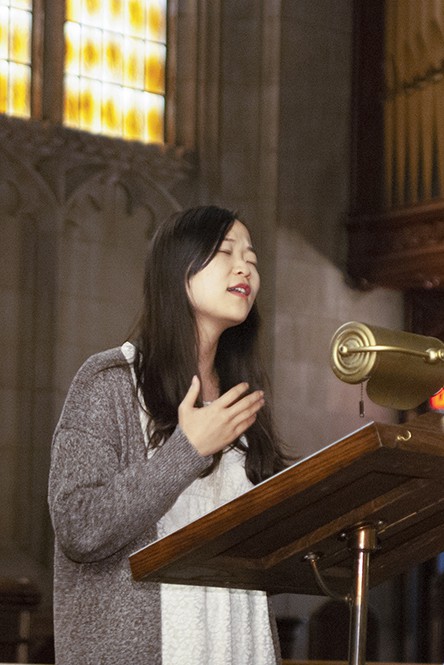 Grace Koh, Master of Divinity student at Knox, has been named a recipient of the George Black Membership Scholarship for 2020 by The Hymn Society in the United States and Canada. The Society awarded a total of 15 scholarships throughout Canada.
George Black Membership Scholarships are awarded annually to students attending a Canadian college, university, or seminary who show potential in the field of congregational song, typically through leadership as an accompanist, singer, conductor, worship planner or animator, or hymn text or tune writer.
Recipients of this scholarship are introduced to the work of leading practitioners in this field of study and ministry. The current award is a free membership in The Hymn Society for the calendar year 2020, entitling the student to four issues of the Society Journal, The Hymn, and to the monthly email newsletter, The Stanza. These publications display the many congregational song initiatives currently supported by Hymn Society members. An 18-month complimentary membership in the Southern Ontario Chapter of The Hymn Society (SOCHS) is also provided, exposing the scholars to the possibilities of involvement at the local level.
Congratulations, Grace, for this special honor!