Knox College announces three honorary doctorate recipients
Knox College will grant the degree Doctor of Divinity (honoris causa) to three people at a special Founding Day Convocation on at 4:15 p.m. on November 5, 2019, in the Knox Chapel.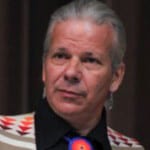 The Rev. Dr. Terry LeBlanc is one of the leading Indigenous theologians on Turtle Island. He holds a doctorate from Asbury Theological Seminary and specializes in the areas of intercultural studies, mission, theology, world religions, and theology and anthropology. Professor LeBlanc, a Mi'kmaq-Acadian, is the executive director of Indigenous Pathways, and he is also the founding chair and current director of NAIITS: An Indigenous Learning Community (formerly the North American Institute for Indigenous Theological Studies). Terry serves as adjunct professor at Tyndale Seminary and Wycliffe College, and he also teaches at George Fox University and Seminary (Portland, Oregon) and Acadia University and Divinity College (Wolfville, Nova Scotia). Terry has accrued over 38 years of community work experience in Native North American and global Indigenous contexts, including as an educator in theology, cultural anthropology, and community development practice. Terry has been instrumental in negotiating an agreement between TST and NAIITS to assist the colleges of TST in responding to the calls to action of the Truth and Reconciliation concerning theological education. Terry has won several awards for his varied writings. In June 2010, he received the Dr. E.H. Johnson Memorial Award for Innovation in Mission for his work on the creation of NAIITS. In May 2015, he was awarded an honorary Doctor of Divinity degree from Acadia University.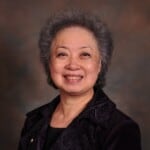 Dr. Stephanie Ling is a former member and convener of the Board of Governors of Knox College, current chair of the Board of the Toronto School of Theology, and an active member and supporter of the Council of the Asian-Canadian Centre for Theology and Ministry at Knox College. She has also served on the Senate of York University. Dr. Ling was born and raised in Victoria, British Columbia, where she attained a Bachelor of Education at the University of Victoria. She went on to earn a Bachelor of Arts (Honours) in English and a Master of Education at York University and, in 2008, attained her doctorate in educational administration and leadership from the University of Toronto. She has taught and held leadership positions at several schools; most recently she was the co-founder and principal of the Children's Primary Centre and Cornerstone Montessori Prep Schools at the Toronto and Don Mills campuses. Dr. Stephanie Ling was appointed to the position of Chancellor of Tyndale University College and Seminary in April 2012 and served in that capacity until October 2015.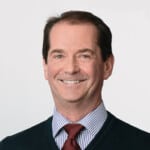 The Rev. Dr. Pearce J. Carefoote is head of the Department of Rare Books and Special Collections, Thomas Fisher Rare Book Library, University of Toronto. Dr. Carefoote holds a Master of Information Studies from the Faculty of Information, University of Toronto, and a doctorate in sacred theology in history from the Catholic University of Louvain. His areas of research interest include the books in the Middle Ages and the Reformation, as well as issues in the history of literary censorship. Pearce Carefoote has been a great friend to Knox College over many years. He gave leadership to cataloguing of the rare books in the Caven Library collection and their placement in the Fisher Rare Book library, preserving these historical resources and making them available to scholars from around the world. He regularly hosts classes from Knox College on books in the Medieval and Reformation world and contributed to the celebration of the anniversary of the King James Bible and 500th anniversary of the Reformation. Dr. Carefoote also serves as a priest in the Anglican Diocese of Toronto.
The Founding Day Convocation celebrates the 175th anniversary of the first Knox College classes, which were held on November 5, 1844. The Rev. Dr. Terry LeBlanc will speak on "What Goes Around: Circular Theology in a Linear Age." More information here.