Dianne Ollerenshaw passes away; Knox College expresses condolences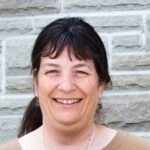 With deep sadness, we announce the death of the Rev. Dianne Ollerenshaw on July 1, 2021. Dianne was a 1983 MDiv graduate of Knox College. Following is her obituary, as posted on the PCC website.
Almost a year ago, Dianne was diagnosed with Glioblastoma. She shared her diagnosis and journey with very few people. Pastoral care was provided to Dianne and those of us who have known about her illness have respected her wish for privacy.
With her on that journey was God as she had come to know God in Jesus Christ—a knowledge enriched by the relationships she shared with so many people throughout her faithful and varied ministries in Canada and throughout the world. For Dianne, the relationships she made in her work with the Indigenous communities of Alberta and beyond Alberta across Canada have been very significant and precious in her life's journey.
Also with her, every step along the journey, was her life-long companion and dearest friend, Bruce as well as sons Keith (Caroni ) and Christopher (Virginie) and granddaughter Evelyn.
We give thanks to God for the life and ministry of our friend and colleague, Dianne.
A private family service is planned.
Read the Minute of Appreciation for the Rev. Dianne Ollerenshaw on the Presbyterian Church in Canada website, from the minutes of the Presbytery of Calgary-Macleod at the time of Dianne's retirement in January 20, 2021.