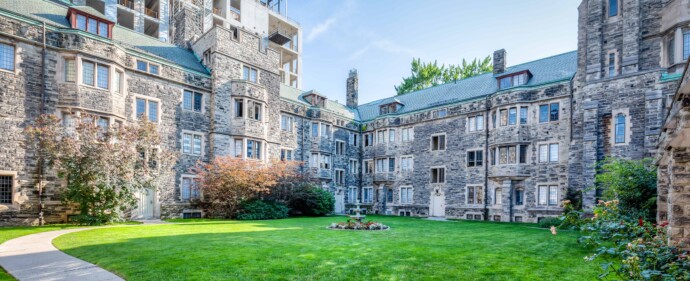 No announcements at this time, please check back for updates.
Knox College Association
The KCA is the residents' student council. This group works to create a welcoming home away from home for those living at Knox College. It promotes College spirit and encourages an environment of respect and fun for the residents.
KCA Executive work with KNOXFRA (the Knox Former Residents' Association) and the Facilities Office to provide its members with a voice in the College's activities. Facilitating timely and open communication amongst residents and staff, KCA works to create a vibrant and respectful community at the College. They encourage participation in College-wide activities and aim to make a difference in the community at Knox as well as on the UofT campus and the broader community.
The KCA Executive is nominated and chosen by the student body each spring. Each term is one year in length.