Charles Alexander Scott passes away; Knox College expresses condolences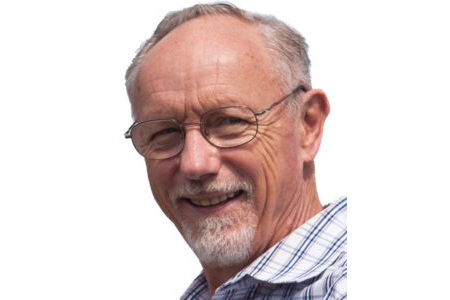 The Rev. Charles Alexander Scott passed away on December 11, 2022. He was a 1963 Knox College Master of Divinity graduate.
The following obituary appears on The Presbyterian Church in Canada website:
The Reverend Charles Alexander Scott (b. April 3, 1938, in Orangeville ON) passed away in Comox BC on December 11, 2022. Beloved husband of Sharon (60 years), inspirational father to Andrew (m. Brenda) Christine (m. Andrew Kotaska) and Daniel. Loving grandfather of Maya, Jesse, Jack, Luke, Andrew, and Jaimie. Predeceased by parents Charles and Janet and siblings David, Jean, and Nan.
Charlie received an undergraduate degree from McMaster University, theological education from Knox College, University of Toronto and a Master of Theology from New College, Edinburgh. He served the Presbyterian Church at St. Andrew's, Victoria; Varsity Acres, Calgary; St. Michael's and All Angels, Blantyre, Malawi; First Presbyterian Church, Regina; and Gordon Presbyterian Church, Burnaby; settling in the Comox Valley for an active retirement.
Charlie's spiritual practice encompassed body, mind, heart, and soul. He had a gentle and compassionate spirit, infectious laugh, warm embrace, and patient countenance. Charlie's family are indebted to the staff at the Views whose compassion and care made his final year comfortable, respectful, and meaningful. There will be a memorial service held at Comox Valley Presbyterian Church in January 2023.