James Beverley (Bev) Kay passes away; Knox College expresses condolences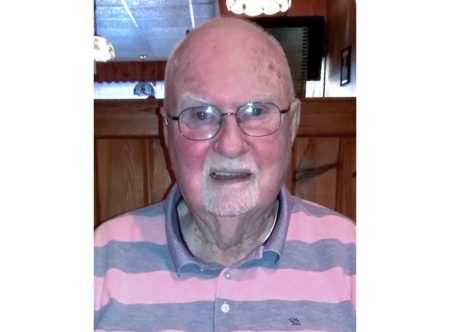 Knox College is sad to announce the passing of the Reverend James Beverley (Bev) Kay (K'77) on July 7, 2022.
The following obituary appeared in the Vernon Morning Star:
The Kay family announces the passing of The Reverend James Beverley (Bev) Kay on July 7, 2022, in Vernon Jubilee Hospital just a few days short of his 89th birthday. Bev is survived by his wife Isobel, his children Graham and Wendy, 3 grandchildren: Alicia (John), Steven (Kiy-Anna) and Charles; 3 great granddaughters: Lilly, Addison and Johanna; his brother Ken (Leanne) and several other family members.
Bev was born in Guelph, Ontario. He had a long career with the Royal Bank of Canada before entering Knox College in Toronto in 1974. Bev was ordained a Presbyterian Minister in 1977. Bev served charges in Kitimat, BC and Selkirk, Manitoba and as an interim minister with several congregations in Brampton/Mississauga, Ontario.
Bev was a member of Kiwanis International for several years. Playing the game of curling, and golfing at several courses in Canada and the United States, were passions of Bev.
Bev and Isobel retired to Armstrong, BC, in 2006 to be closer to family.
In lieu of flowers, the family would appreciate donations to Knox College in Toronto or the Alzheimer Society of Canada.
A Memorial Service was held at 11:00 a.m. on Friday, July 15, 2022, at Zion United Church (2315 Pleasant Valley Blvd, Armstrong, BC). Interment will take place at a later date in Guelph, Ontario.