Esther Acolatse Promoted to Full Professor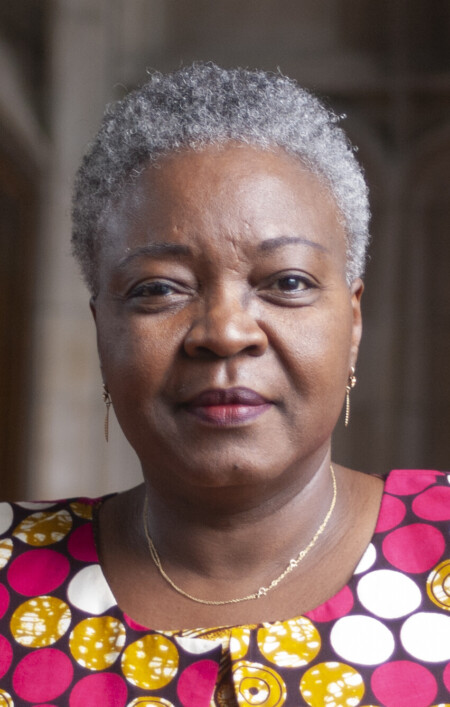 Knox College is pleased to announce the promotion of the Rev. Dr. Esther Acolatse to the rank of Full Professor. Professor Acolatse joined Knox College in 2017 as Associate Professor of Pastoral Theology and Intercultural Studies. She also serves as Director of Graduate Studies.
Before joining Knox, Dr. Acolatse taught Pastoral Theology and World Christianity at Duke Divinity School in Durham, North Carolina. Esther is a graduate of the University of Ghana (BA Hons), Harvard Divinity School (MTS), and Princeton Theological Seminary (PhD).
Professor Acolatse's book Principalities, Powers, and the Spirit: Biblical Realism in Africa and the West (Eerdmans, 2018) has been widely acclaimed as groundbreaking for its emphasis on the continuing significance of a biblically configured spirituality for Christian and human flourishing. Her teaching, research, and service are helping Knox College cultivate an intercultural community with a truly global Christian consciousness.
We congratulate Professor Acolatse and celebrate her contribution to the College and the Church!