Knox College announces honorary doctorate recipients for 2022
Principal John Vissers and the Governing Board of Knox College are pleased to announce three recipients for the degree Doctor of Divinity (honoris causa).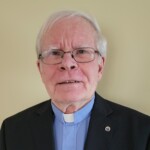 The Rev. Dr. Ronald Wallace
Ron Wallace is Minister Emeritus at St. Andrew's Presbyterian Church, Lindsay, Ontario, and has served the Presbyterian Church as a missionary, pastor, scholar, and most recently as Associate Secretary for International Ministries, Life and Mission Agency, The Presbyterian Church in Canada. Ron is a graduate of Knox College (1976 MDiv and 1987 ThM).
The Rev. Iona MacLean
Iona MacLean is Interim Minister at The Presbyterian Church of Saint David, Halifax, Nova Scotia. In addition to being a faithful and effective pastor in congregations in Ontario and Nova Scotia over many years, Iona served on the Task Force that produced the 1997 Book of Praise and served as Convenor of the International Affairs Committee of the General Assembly. Iona is a graduate of Knox College (1977 MDiv).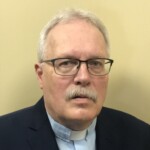 The Rev. George Malcolm
George Malcolm has served for 37 years as the minister of Forbes Presbyterian Church in Grande Prairie, Alberta, and for 42 years within the Presbytery of Peace River. In addition to his longstanding work as a faithful and caring pastor, George has been a leader in developing models of shared ecumenical ministries for rural and remote congregations. George is a graduate of Knox College (1980 MDiv).
As a seminary of The Presbyterian Church in Canada, Knox College is honoured to recognize the outstanding contributions made by these three graduates over a lifetime of service to Jesus Christ. The degrees will be conferred at the May 2022 Convocation of Knox College; details to be confirmed.