Alumni luncheon (prior to Convocation 2023)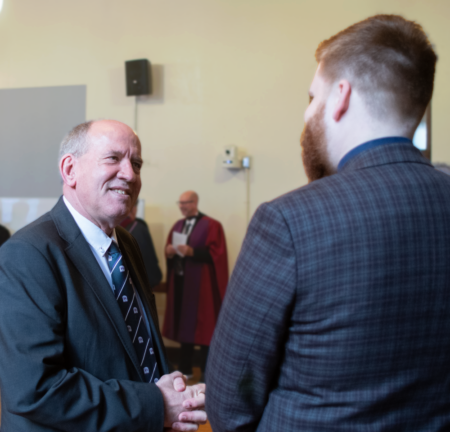 Join us on Saturday, May 27, 2023! Just prior to Convocation, alumni are invited to join a luncheon with Principal van Eck, 11:30am to 12:45pm in the Knox College Rotunda. All Knox and Ewart alumni are welcome! Registration is required; contact knox.advancement@utoronto.ca immediately to learn if it's still possible to attend.
Convocation will occur at 2pm on May 27 at Convocation Hall. Find more information about Convocation here.